Ms. Gouri Kokatanur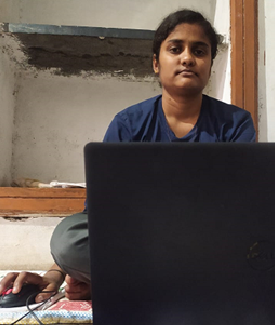 Gouri is from very poor family. Her parents are viewing on daily wages. The family stayed in a mud house. Gouri has five younger sister and grandparents. Hence it is very difficult for her father to support the higher studies of Gouri. Help a child supported pre- university education and Engineering in Computer Science. Gouri is now a successful woman, she passed through all heralds and is working as a Soft wear Engineer with Helloapps Technology Private Ltd., Bangalore. She now takes care of her family and further studies of her younger sisters.
A little help goes a long way.
Help a child to study further. Empower a community.