Ms. Deepa Kokantoor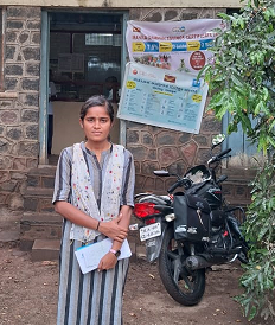 Deep's father passed away when she was in 6th grade due to cardiac arrest. He was a weaver. After sudden death of her father, mother continued the weaving for very less income. Deepa's elder brother discontinued his studies after 12th grade to support the family. Deepa approached Help A Child for higher studies after 10th grade. She was supported for Pre University course and Diploma in pharmacy. After completion of her pharmacy, she got selected for the position of Grameen Dak Sevak with Indian Post Office. Now she is taking care of her mother and a family.
A little help goes a long way.
Help a child to study further. Empower a community.