Ms. Chandravva Badiger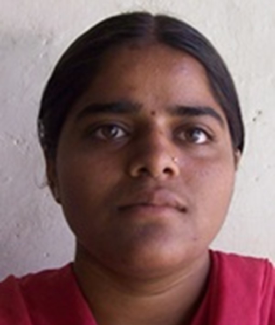 Chandravva is from very poor family. Her father deceased when she was in primary school. Soon after death of her father, Chandravva's elder brother discontinued his studies to support the family. Brother started working as a carpenter in a village making agricultural tools for fever income. Her mother is a daily wage labour. Student is also working with her mother on daily wages during holidays. Every day Chandravva travels 8km to reach her college by bicycle. Student was supported with Help A Child Scholarship for her Bachelor's degree in Arts and in Education. Now Ms. Chandravva is a successful woman, she is appointed as high school teacher with Karnataka state Govt. by clearing competitive exams. Now she takes care of her mother and a family.
A little help goes a long way.
Help a child to study further. Empower a community.