Mr. Sagar Pagad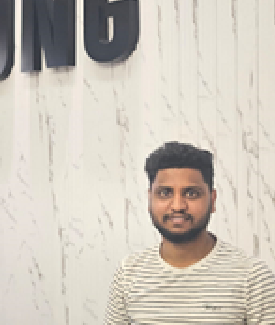 Sagar's father is a daily wage labourer who worked on a spinning mill and earned a meagre income which he used to support his family of five people. It was extremely difficult for him to support Sagar's studies while his siblings were also studying. With a Help A Child scholarship, Sagar pursued his Engineering in Electronics and Communication. He jumped at the opportunity to work with Samsung Company at Noida as soft wear Engineer and taking care of his parents and education of his siblings.
A little help goes a long way.
Help a child to study further. Empower a community.