Ms. Megha Magadumakar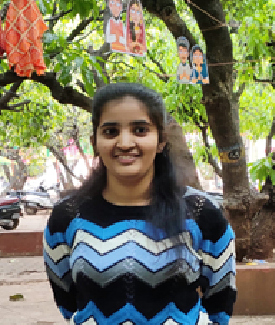 Megha is a very bright student. She scored 92 in 12th Science. Father sales sheep and goats and earns very less commission. Megha's has two siblings, who are also studying in junior colleges. Help a child supported Megha for her Engineering in Information Technology. Now she is an independent woman. She is employed Principal Global Services Pvt. Ltd, as a Trainee Analysist in Pune. She now supports her family.
A little help goes a long way.
Help a child to study further. Empower a community.