Ms. Vidya Teli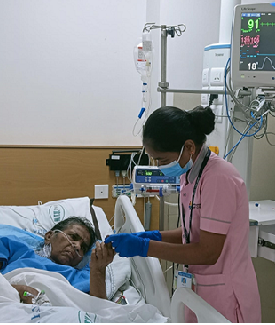 Vidya comes from a challenging background. Her father is working as private car driver on daily-wages while mother as housekeeping as her father will be on sick most of the times. Younger sister is studying in high school. After completing her 12th standard in Science she approached Help A Child to support her further studies in Nursing. Vidya is now a successfully completed Science Graduation in Nursing and working as staff Nurse in private hospital at Pune. She supports her parents and her sibling education.
A little help goes a long way.
Help a child to study further. Empower a community.