I thought being a farm labourer was my lot, today thanks to Help A Child, I'm a Agriculture Officer!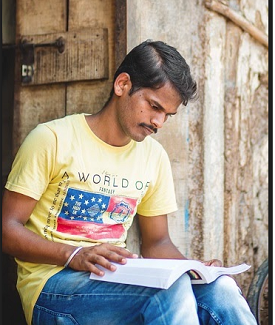 Born to an agricultural family, Yellappa B Daddimani's future was sealed. His parents worked as farmers and farm labourers and his siblings also practiced the same. Yellappa was the first child in the family to study beyond 10th grade. After getting a scholarship, Yellappa completed his pre-university course and B.Sc. in Agriculture. He is now an Agriculture Officer at Karnataka Vikas Grameen Bank, Vijayapur Dist, Karnataka and earns Rs 4.8 lacs a year.
A little help goes a long way.
Help a child to study further. Empower a community.