I wanted to help others like me. Help A Child showed me how…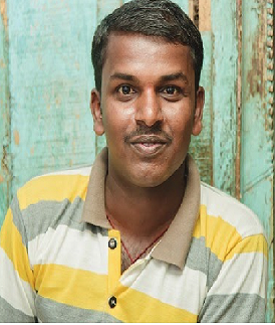 Sunil S Chouri's parents are daily wage workers. His father's alcoholism left nothing to support the family. Sunil worked in a stationary shop part-time to support his studies and family. With Help A Child's support, Sunil completed his bachelors and masters in social work and now works as a Project Coordinator in an NGO earning Rs 15,000 per month.
A little help goes a long way.
Help a child to study further. Empower a community.