My education makes me who I am today! I am thankful for the support I received.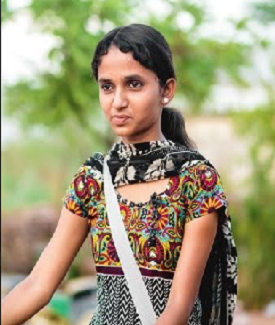 Bhavani S Salgude lost both her parents at a young age. Supported by her maternal uncle, she and her siblings with her grandmother, maternal uncle and aunt live in a small house provided by the Government. Help A Child supported Bhavani's two years of pre-university course and three-year degree course in commerce. Bhavani did very well in her studies and scored 89.5% in 10th grade, 94.5% in 12th commerce and 86% in commerce degree. Based on 12th progress, she is appointed as the Village Accountant by Revenue Dept of the Karnataka State Govt and earns Rs 20,000 per month and taking care of her sibling's further education and the family of maternal uncle.
A little help goes a long way.
Help a child to study further. Empower a community.