I am a proud entrepreneur today thanks to Help A Child's support!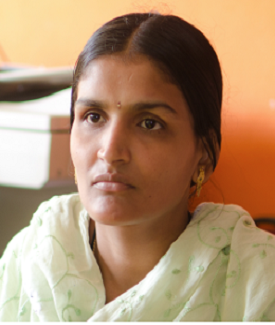 Laxmibai V. Kalyankar's parents earned meagre wages and lived in a Government provided house. Being illiterate, didn't stop them from wanting a better life for their children. The focussed on their education. While one son discontinued their studies after 7th grade, the other now is doing his B.A. However, Laxmibai with the support of Help A Child went on to complete her four-year degree in Engineering. Today, she runs a browsing centre in her town with the help of a bank loan she procured raising her family's income from a mere Rs 40,000 a year to Rs 5 lakhs a year.
A little help goes a long way.
Help a child to study further. Empower a community.