Today Nikhil is Trainee Engineer at Accenture!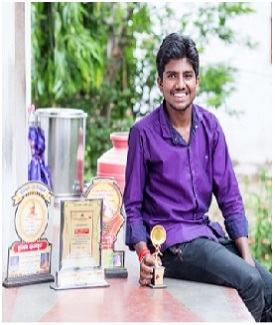 Nikhil G Dashyal lost both his parents early on. He and his sister lived with his grandparents and were supplemented by their grandparents pension. In spite all odds, Nikhil continued to excel in his studies while working part-time during holidays to support his family. During his graduation, he worked as data entry personnel to support his studies as well as his family. He has recently been offered a position in Accenture as a Trainee Engineer with a Rs 4.5 lacs package per year. Made possible with his scholarship which helped him complete his pre-university course and Engineering in E&C.
A little help goes a long way.
Help a child to study further. Empower a community.