Today I'm capable of taking care of my family and that's all because of the support I received from Help A Child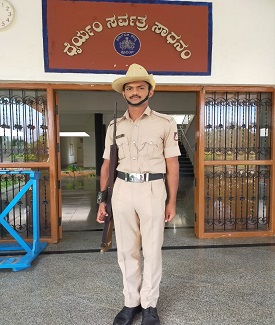 Basavaraj R Bakali's education till 10th grade was supported by his maternal uncle who is a daily wage labourer. His uncle supported his sibling's education as well as his father, given to alcoholism, does not work. His mother too works as a daily wage labourer. After successfully completing his BCom with our support, Basavraj appeared for competitive examinations and today is a police constable with the Government of Karnataka. He is now supporting his family which helped him get so far.
A little help goes a long way.
Help a child to study further. Empower a community.